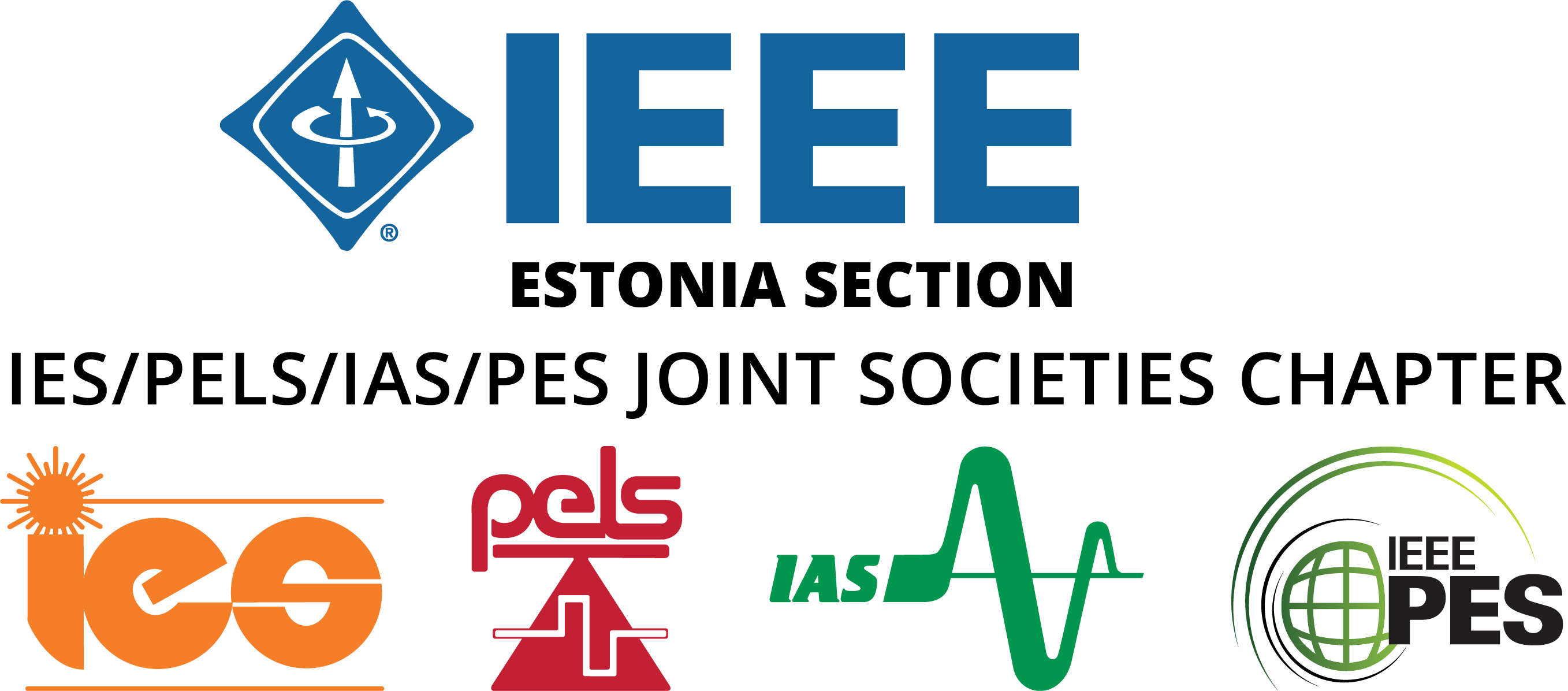 IEEE Estonia IES/PELS/IAS/PES Joint Chapter
This chapter serves as a platform for all Estonian members of the Industrial Electronics Society (IES), the Power Electronics Society (PELS), the Industry Application Society (IAS), and the Power & Energy Society (PES) of the Institute of Electrical and Electronics Engineers (IEEE).
Our mission is to serve our members through continuous technical education, mentoring of students and young professionals, organizing networking events, advising industrial enterprises and Estonian policymakers. We foster active collaboration with similar chapters from all around the world (and especially from the Baltic Sea Region) and support organization of IEEE conferences, special sessions, and journal special issues/sections to help our members in gaining international networking experience.
We especially encourage Student & Young Professional IEEE members to join one or more of our sister societies. For a tiny fee, you will uncover countless conference travel awards, competitions, funding opportunities, etc.
The present Joint Societies Chapter covers the broad spectrum of industrial and power electronics-related topics and their applications in the industry, as well as electric power engineering. The present Joint Society Chapter was formed by Andrii Chub by incorporating two Societies from the past IA/PE/RA Chapter into the IE/PEL Chapter in 2021.
Prior to this, IEEE Estonia Section had two chapters: Industrial Electronics / Power Electronics Joint Societies Chapter founded by Dmitri Vinnikov, and Industry Applications / IEEE Power & Energy / Robotics and Automation Joint Societies Chapter founded by Marko Koort.
Our Chapter in Numbers (Sept. 2023)
Member grades (46 members)
Diversity – 10 nationalities
Past IE/PEL Chair: Dmitri Vinnikov (chapter founder)
Past IA/PE/RA Chair: Marko Koort
Internation event organized by the joint chapter in August 2023
Additional resources for members: